Cranmore Race Team
Our Mission
Our goal is to provide a program which allows each individual athlete to obtain his or hers goals in ski racing as they develop strong and proficient skills necessary for racing and continue to build a life time passion for the sport of skiing. We are excited about the direction and success we have accomplished over the last several seasons and continue to move forward and continuously evaluate and re-evaluate the needs of our program. Our program wants to provide guidance and opportunities to those just entering racing up to our most elite athletes.
CRT is a 501c3 non profit organization that provides a weekend program that runs late November through March. It is fun and enjoyable while developing strong skiing skills learned through structured training and directed free skiing using the entire mountain. This creates strong racers and excellent skiers with a deep love of the sport. The program is designed to train athletes ages 8 to 13 years (U10 – U14) who are interested in ski racing. CRT is committed to training all athletes from entry level to elite. We follows the guidelines and recommendations set forth by the USSA Alpine Training System.
OUR Core Values
Empowerment

I will always put forth my BEST attitude each and every day.

Respect

I live by the Golden Rule and exemplify good sportsmanship and teamwork.

Courage and Determination

I will set high goals and not be afraid to work extra hard to obtain my goals.

Fun

Without it, skiing gets old!
Our events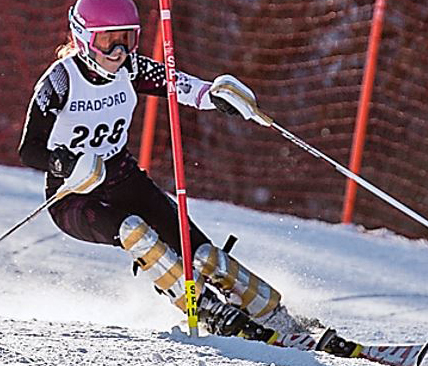 Watch here or contact the office for information for information on mid week training or Fryeburg Academy information.


Fundraising
MWVAEF
Volunteer
The Mount Washington Valley Alpine Educational Foundation (MWVAEF) is a designated not for profit 501(c)(3) and runs the Cranmore Race Team. As an educational foundation, our goal with the Cranmore Race Team (ages U10 to U14) is to provide the best possible experience to our athletes. The organization is run by a board of directors that is primarily made up of parents, former parents and volunteers. Given that we are a not for profit, we charge less for tuition than what our total operating costs are each season. Additionally, we typically award over $10,000 in scholarships which help almost a dozen athletes. Through our efforts, alumni have gone on to become lifelong skiers and have reached the highest levels of the sport.
Donate
As MWVAEF strives to meet our goals and provide the best experience possible for our athletes, we rely on the support of private donations and corporate sponsorships. We rely on this support to attract and retain talented coaches for our athletes. Our current coaching staff includes a former Olympian, United States Ski Team members, Division I head coaches and Collegiate All-Americans. As a result, our athletes have the opportunity to train and receive instruction with the best skiers in the area.