Coaches and Staff
Michael LeBlanc is the Executive Director of the Mount Washington Valley Alpine Education Foundation which includes both the MWV Ski Team and the Cranmore Race Team. Mike has been with MWVAEF since the 2017 season when the club was solely for U16's and the U19's at MWVST, since 2017 under Mike's leadership the club has grown from 40 members to over 120.
Before joining MWVAEF, Mike spent 12 years as the Head Coach for men's and women's NCAA varsity skiing at Brown University. Mike's track record at Brown University has consistently produced a team with one of the highest GPA's in the athletic department, while also competing for a national championship on a yearly basis. In addition to his traditional coaching responsibilities, he also has been responsible for recruiting athletes, fundraising, and hosting FIS and USSA races. Mike also was elected by his coaching peers to serve as chair of the McConnell Division of USCSA college ski racing, which organizes and hosts the highly competitive division races at several ski areas. Prior to Brown, he had coaching stints at UMass and the Diamond Peak Ski Education Foundation in Nevada. As the Assistant Program Director and Alpine Ski Coach at the Diamond Peak Ski Education Foundation, Mike worked with the Junior I, II, and III programs, developing athletes from age 13-21. Before heading to the Nevada-based Foundation, LeBlanc served as the Men's and Women's Alpine Ski Coach at UMass from January of 2001 to May of 2003. While at UMass, LeBlanc was instrumental in guiding the women's team to an Eastern Championship and a National Championship, the first National Championship season for the school. In addition, he guided the men's team to a second place finish at the Eastern Championship, and a seventh place finish in the national standings. Combined, LeBlanc coached 13 All-America selections at the 2003 USCSA National Championships. Mike is a 2000 graduate of Plymouth State University with a B.S. in Interdisciplinary Studies – Outdoor Experiential Education/Health Education. Mike also completed his M.ED. in Higher Education Administration at UMass. As an athlete he competed on the Varsity Ski Team at the University of New Hampshire from 1997-1998 and on the Varsity Ski Team at Plymouth State from 1999-2000. He grew up in Plymouth, NH and raced as a junior at Waterville Valley.
U14
Head coach: Nicole Cuerdon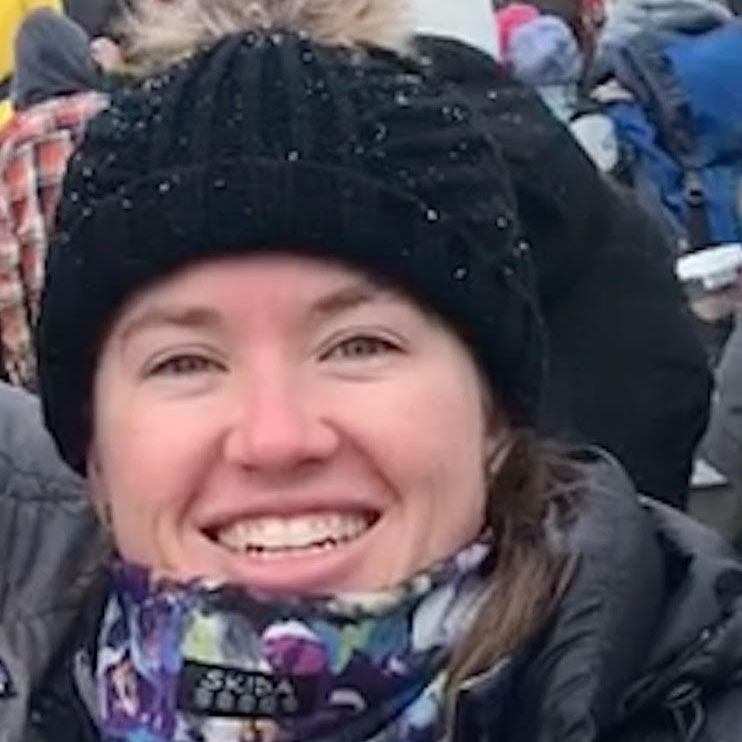 Nicole learned to ski on the slopes of Attitash at age 2 by chasing after her older brother and cousins. She joined the McIntyre Ski Team as a J5 before transitioning north to the Attitash Race Team as a J4 and J3 followed by the Franconia Ski Club for her J1/2 years. During her senior year of high school she worked to create the ski team at Pinkerton Academy, a public school in Derry, NH. After high school Nicole attended the University of New Hampshire where she continued her founding ways and worked with fellow USSA Eastern skiers to create a club team that still competes at the DIII level as a part of the Thompson Division in USCSA. Nicole enjoyed organizing and managing the team along with the success on the slopes that often found her on the podium. Upon graduating with a degree in Neuroscience Nicole returned to PA to work and coach soccer, ski racing, and softball. That winter she joined her mom on the staff at AAEF and in 2014 began working with the U14's, which she would do for five seasons. During this time AAEF experienced an unprecedented level of success both within the U14 age group and program wide; nationally and internationally. Nicole is currently completing her Level 200 and has her referee certification. Nicole is a Clinical Trial Manager in rare disease at a biotech outside Boston where she lives with fellow coach Sean Badger, whom she met through ski racing. Along with skiing she enjoys playing soccer, hiking, cycling, yoga, and traveling.
Nicole is excited to join the staff at CRT and create an environment that fosters fun, improvement, and good sportsmanship through new challenges. Her first challenge will be to learn the trail names and to remember to pack her sunscreen!
Dave Miller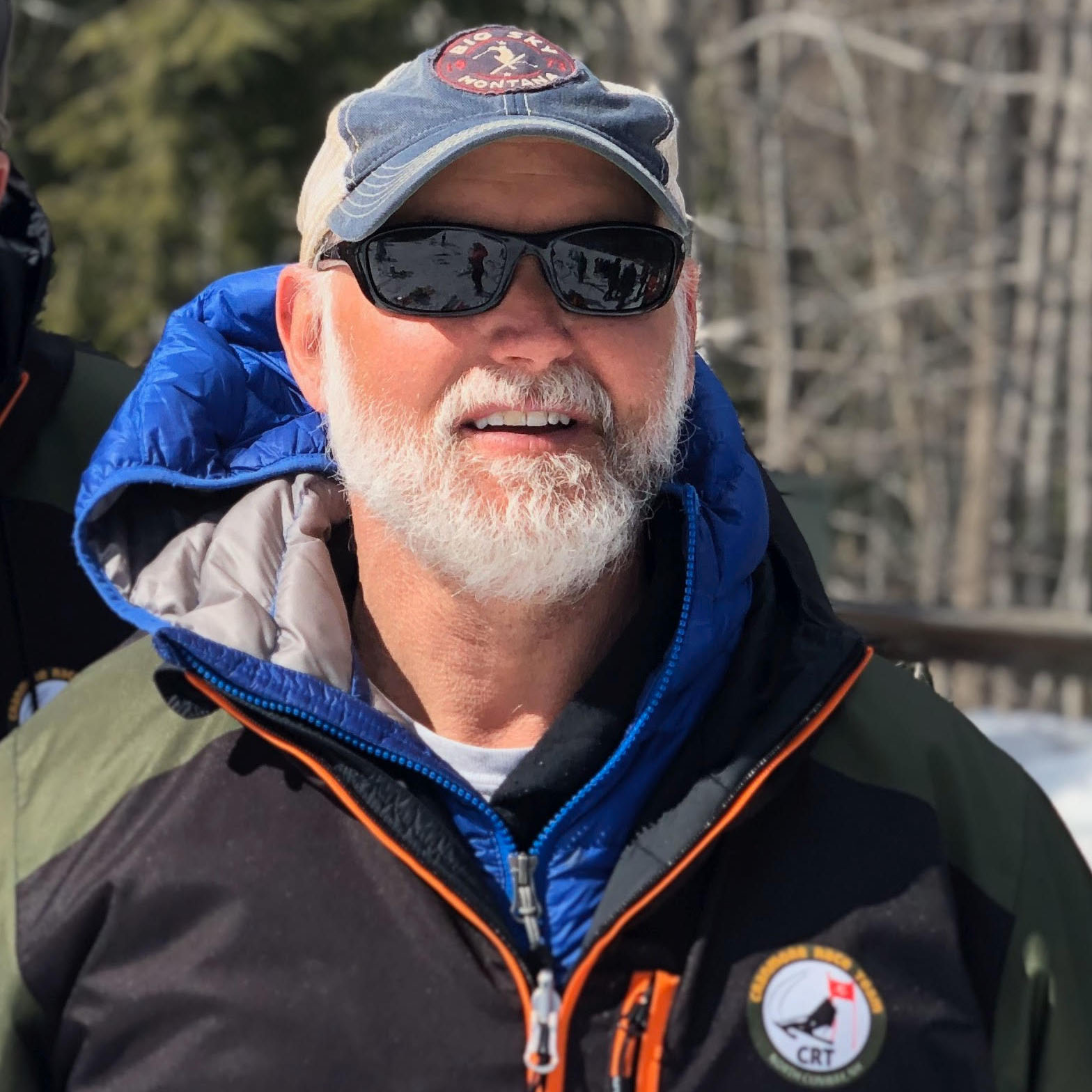 Sean Badger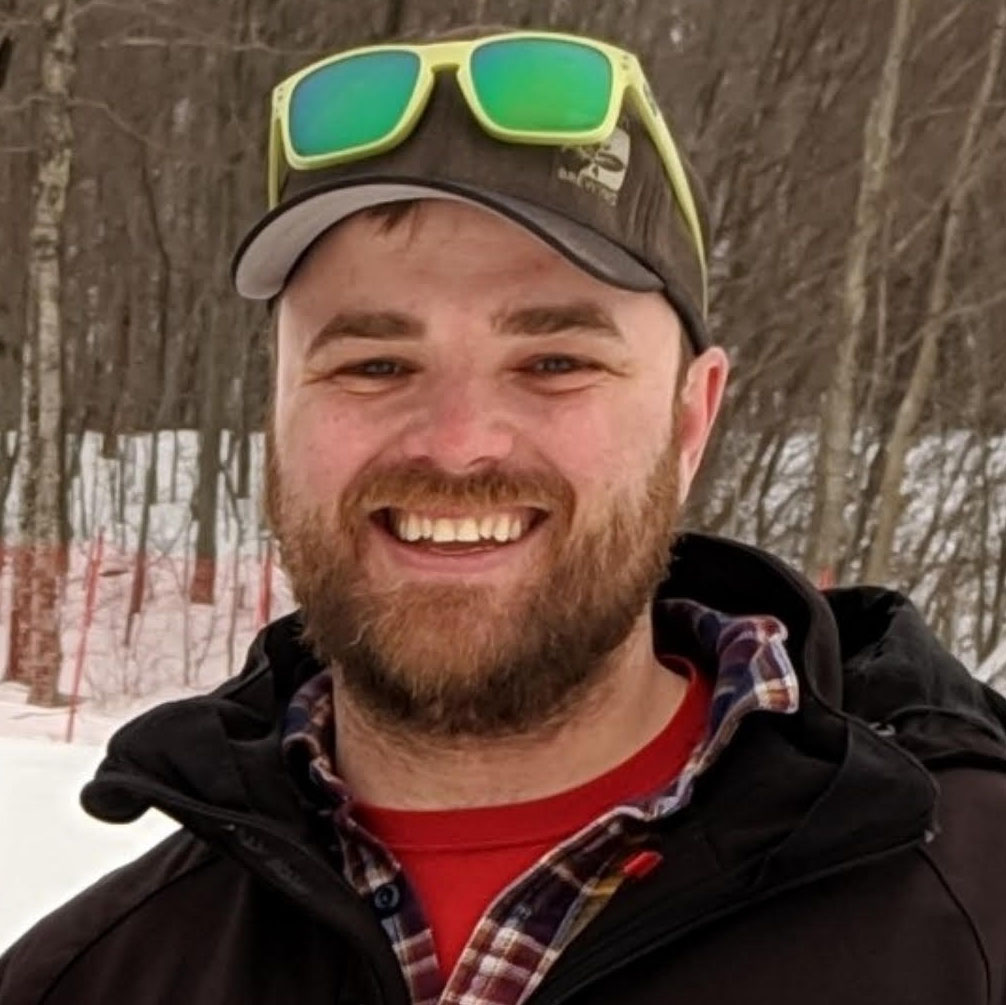 Sean is originally from the Valley and learned to ski and race at Cranmore! He joined the CRT as a first year J5 and capped his Cranmore racing career off with a trip to Junior Olympics (now U16 Eastern Championships) as a J3. From there he went on to MWVST and skied in the Macomber Cup and Eastern Cup speed circuit. After wrapping up his ski racing career Sean went to the University of New Hampshire where he raced on the UNH Sailing Team, leading the team to multiple conference and regional championship appearances. During that time he started his ski coaching career at Cranmore, working as a J3 coach, putting multiple athletes into championship events in the 2 seasons he worked with CRT. From there he moved on to coach J1/2's with MWVST working with both the USSA and FIS level athletes.
Sean took a 5 year hiatus from ski coaching while he was serving in the US Navy. During that time he gained leadership experience running a nuclear reactor and an 8 man division. He made two deployments to the areas in the Middle East and saw some very interesting parts of the world along the way. Sean returned to coaching in the winter of 2017 to work with the MWVST U16s for a season and then moved to Attitash to work with the U12 group for two seasons helping lead them to individual accolades and a podium finish for the girls and the combined group at State Championships. Sean is a Continuous Improvement Manager for a Semiconductor company in the Tewksbury area, living just outside of Boston with fellow coach Nicole Cuerdon, whom he met and "re-met" through ski racing. Along with skiing, Sean enjoys racing sail boats, biking (road and mountain), soccer, fishing, and traveling. He is currently a level 100 coach and has his referee certification.
Hunter Haynes
U12
Head coach: Maggie Flynn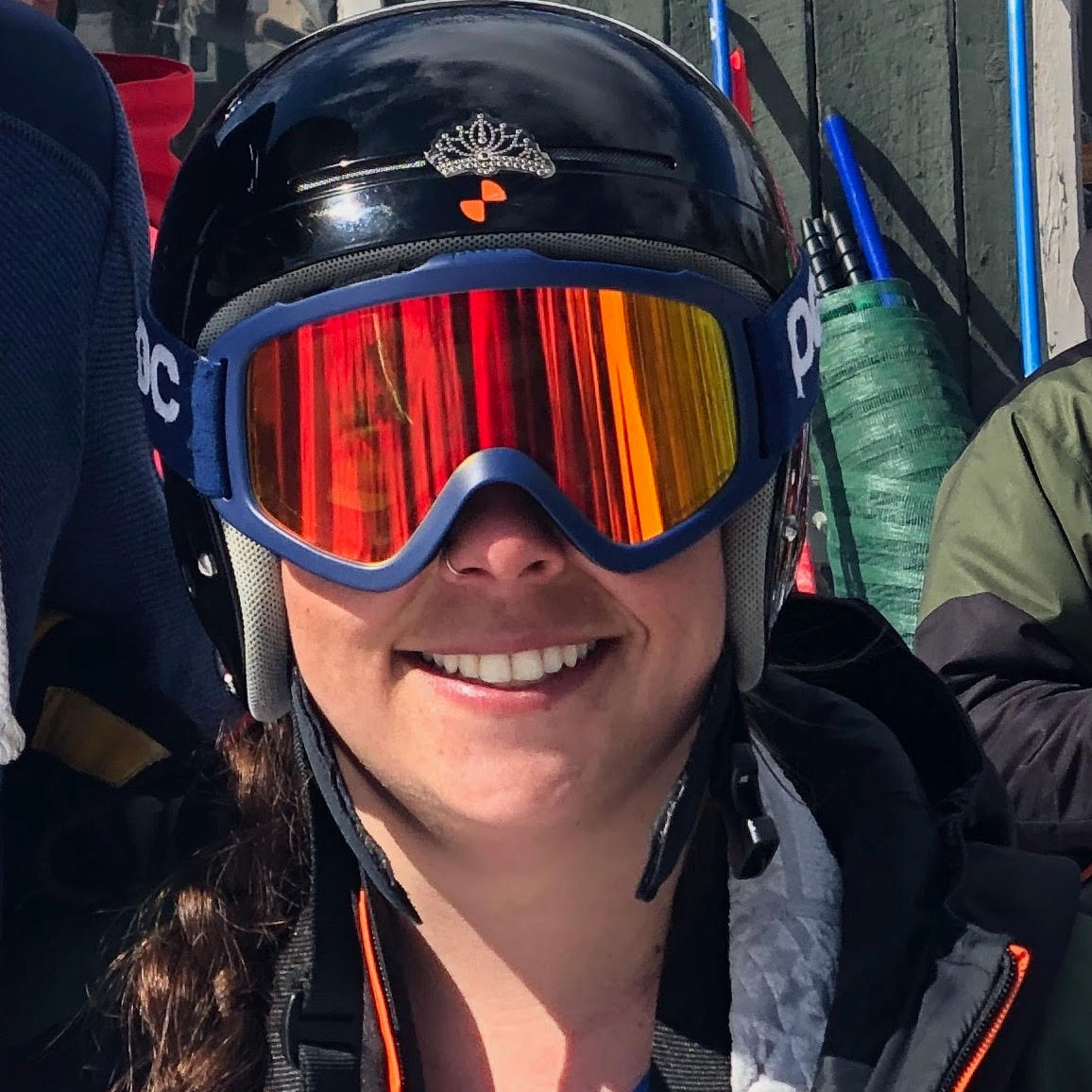 Carl Iacozili Coach and Equipment manager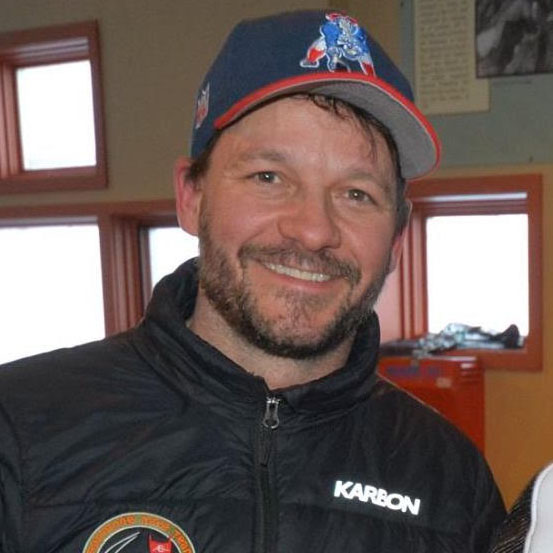 I started skiing at age 8 in the flatlands of OH, PA and Western NY. I started ski racing in high school for a local ski shop's race program and fell in love with the sport of skiing. As a 20 + year career ski bum I have worked as a ski tech, a backcountry powder guide in CO, ski patrol and beer league ski racer. I have also been coaching sports for over 20 yrs. including high school mt. biking, youth MTB programs, youth football and I am a USSS Level 100 Alpine Coach presently pursuing my level 200. As a Sports Performance Specialist and CPT I also work with the MWV Ski Team on their Strength and Conditioning program and coach many of our CRT kids in the gym. Coaching and skiing are my lifelong passions and I feel incredibly lucky to have the opportunity to share that passion on snow with our athletes.
Liz Thompson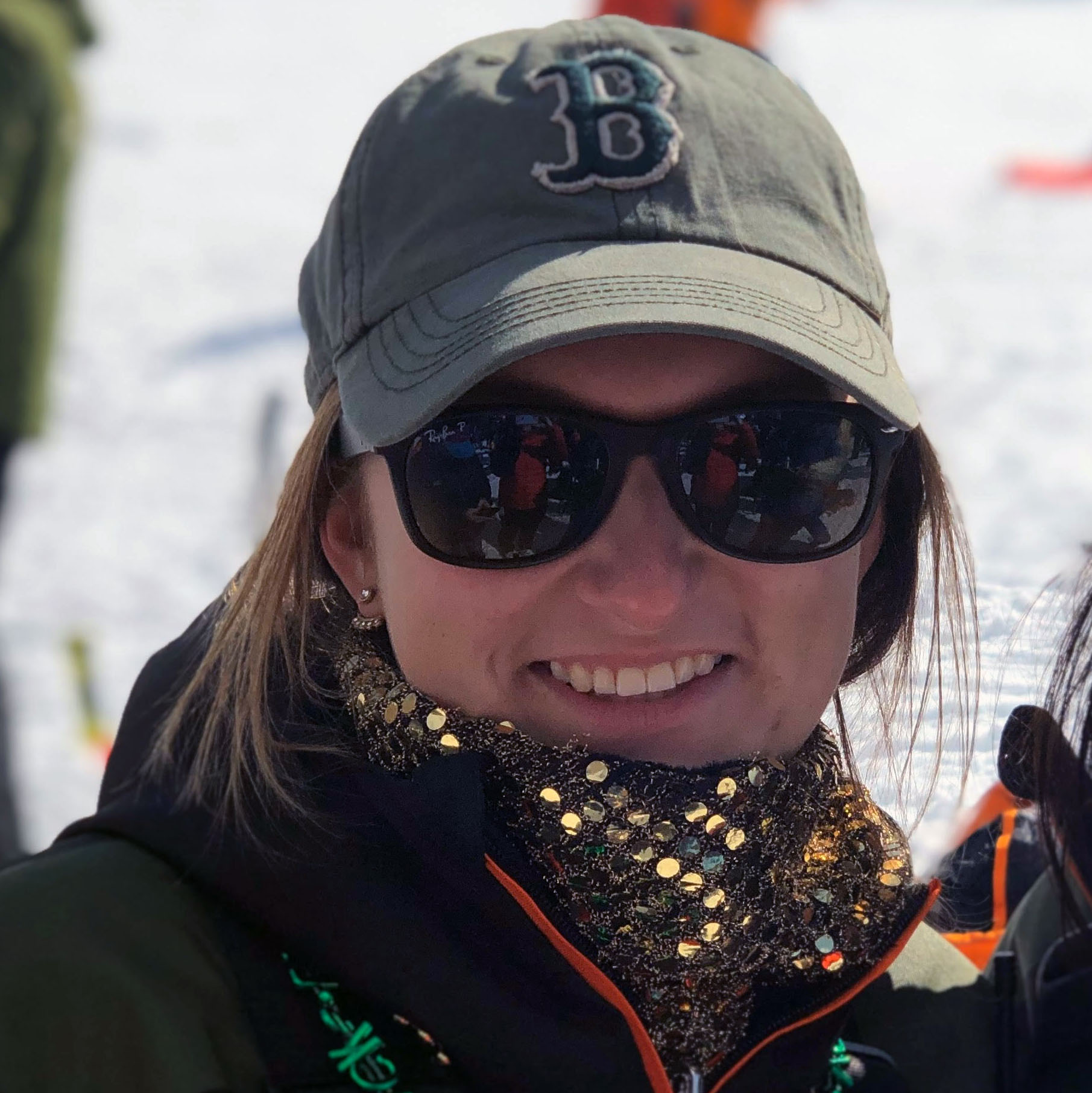 Hi there!! My name is Elizabeth Thompson short for Lizzy and I Coach the U12's. I myself am a CRT and MWVST alumni. I grew up doing tuck runs down khandars and constantly getting a slalom gate smashed in my face (cross blocking and I never really got along). I am a coffee snob, adventure seeker, ski neckie obsessed, college girl with the cutest black lab and golden retriever ever ( Yes, I'm very biased. Do you wanna see a picture?). I am going into my fourth year of coaching for CRT and I couldn't be more proud to be apart of something that mean so much to me. I cannot wait to get to know all of you!! See you in the slopes and ski fast!!
Maya Bernier
U10
Head Coach: Steven Cooney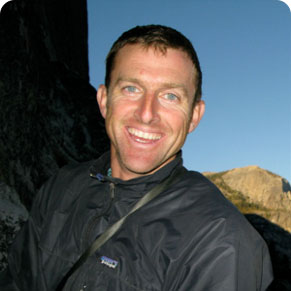 This winter marks my twenty-third season coaching ski racing in NH. For many years I spent my winters coaching and living in Waterville Valley NH. Much of that time I worked as Head Coach and Director of the Mitey Mites program for children aged 4-9 years at the WVBBTS. My formative years coaching I spent with truly gifted and successful on-snow mentors like Sam Bertacchi and Fred Turton. I also studied special education and earned an M.Ed. with a concentration in Physical Education.
I have a lifelong love of the mountains, going zoom on the hill, and rock climbing here in New England and the Sierras of California. I've spent hundreds of days skiing on Mount Washington and trail running or hiking with my wife Krissy and our dogs Rocko, Lexi, and Crosby.
These days I live in Mount Washington Valley teaching Phys Ed full-time and coaching weekends at Cranmore. I am thrilled to be a part of MWV Ski Team and a coach for Cranmore Race Team. It is incredibly rewarding to assist young skiers in their efforts as a team: learning through play, developing confidence, and making lots of measurable progress as athletes. Teaching athletes on snow is a passion I pursue with high expectations, ceaseless enthusiasm, and fun. I am already looking forward to another wonderful season at CRT!
Kayla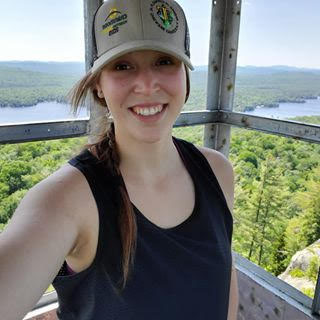 My name is Kayla and I am from Conway, NH. I grew up skiing for the CRT, and then moved on to skiing for the MWVST. I also skied for the Kennett Middle and then High school ski teams. After High school I didn't ski for a couple seasons. When I returned I coached for the Rattlesnakes program at Cranmore for one season. After that I moved over to the CRT to be a U10 coach, this will now be my 3rd season with the team.
Sara Davidson
Sean Maloney
Growing up in Marblehead Massachusetts Sean spent every weekend of his childhood driving up to North Conway to race with CRT. Sean raced with CRT until he went on to race with MWVST. From their Sean moved to North Conway to attend Kennett High School. Sean raced with MWVST until his sophomore year when he started competing in ski jumping. Sean continued to race with the Kennett High School Ski Team until his senior year. During high school Sean was apart of four state championship winning teams dividing the wins between ski jumping and racing. After high school Sean moved to Lake Placid to train in ski jumping. After competing in three junior national championships Sean has moved back home and decided to go back to his roots and become a coach with CRT.

Coaches In Training
Emma Porcaro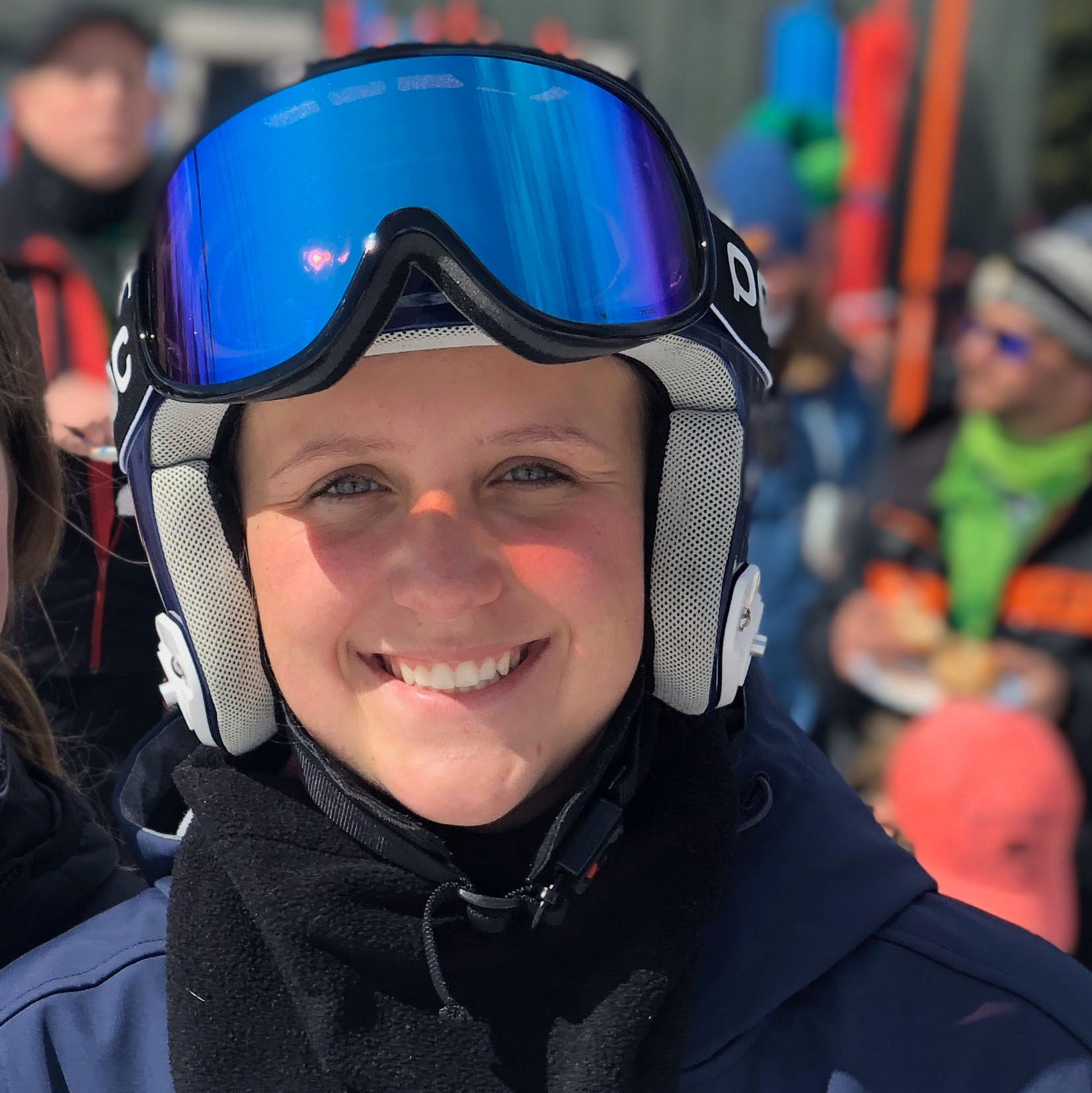 Caroline Rogers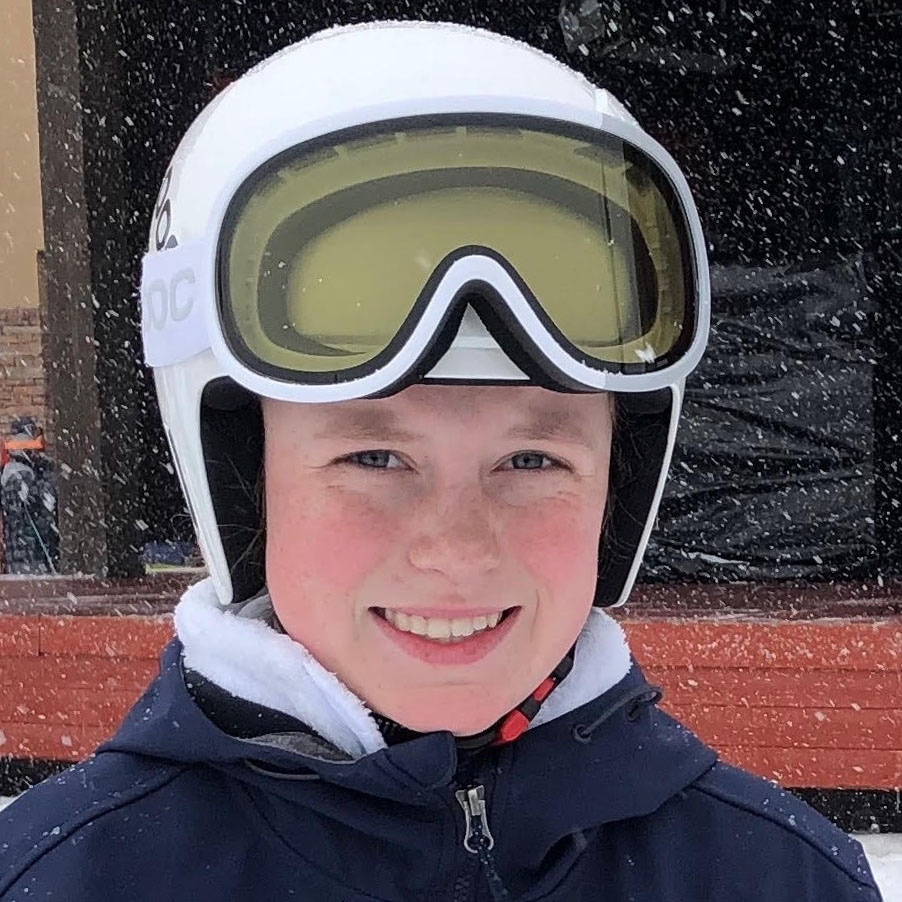 Emma and Caroline have been racing in the valley with CRT and MWV for the past 8 years.